Have your next conference, convention, meeting, or celebration with us.
The multiple venues make it possible to host groups big and small. With one ballroom and eight meeting rooms, Quattro Conference Centre is the largest in Northern Ontario.
Our Sales & Event Team will help you plan and organize a variety of events ranging from 6 to 600 people with a multitude of options for meals, room set up, audio-visual equipment and accommodations.
We were fortunate enough to work with the team at Quattro Hotel and Conference Centre for the majority of the 2015 Northern Ontario Tourism Summit in Sault Ste. Marie during November 2015.
Not only did we have key staff members as part of the planning process from beginning to end, the entire Quattro team played an integral role during the event, helping in any way they could. Staff at the hotel was courteous to each and every attendee; many of the guests made remarks to our own staff about the efficiency, professionalism and competency of the hotel staff during their stay.
Mike, Rod, Tricia and the Quattro staff provided exceptional service and product each and every day and night. The meeting rooms, hotel rooms and walk ways were always spotless; rooms were set up exactly as planned; the food was five star quality; and the customer service was wonderful.
We look forward to the opportunity to work with Quattro Hotel and Conference Centre in the future. Mike and the team deserve a pat on the back for a job extremely well done. I would encourage other organizations or businesses to hold conferences with Quattro- they will not be disappointed.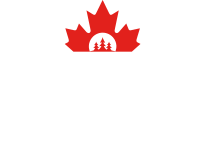 Destination Northern Ontario
The Anishinabek Nation has recently hosted their second annual "Health Conference" at the Quattro Hotel in Sault Ste. Marie. The staff at the hotel went above and beyond during the preparation and during the actual event. Everyone worked hard to ensure that our conference was a success and from our evaluations all 140 participants deemed it a success. From the front desk, maintenance to sales and catering, everyone was always on hand to assist in any of our requests and that helped to make the event so successful. The staff at the hotel is aware of traditional cultural practices that are used and were prepared.
We recommend this hotel to anyone who is looking to host an event in Sault Ste. Marie. While the hotel has gone through renovations throughout the year it is the staff who make this site a true success.
We look forward to hosting more conferences at the Quattro.

The Anishinabek Nation
I wanted to take the time to thank you and the team at Quattro for the amazing reception last week. We were welcomed and greeted with smiles and everyone was very eager to help. We easily had 3-5 staff assisting us with our needs, whether it be moving tables, unpacking our equipment, and supplying us with whatever equipment we were lacking (curtain partition, extra tables and even a bowl of rice when someone dropped their cellphone in a toilet!). Unfortunately, I don't recall the names of all the people that helped, but if you could look into who was working that evening and thank them on our behalf, it would be greatly appreciated.
It is clear that the management team at Quattro SSM have a high standard of quality and take pride in its business. The meal was served promptly, staff was conscious and respectful of noise during presentations despite having to clear dishes. The dinner was delicious and beautifully plated! The Quattro team has gone above and beyond for us and we will gladly recommend and visit Quattro SSM again.
Again, a big thank you to the Quattro SSM team on behalf of Centre Victoria pour femmes! Un grand merci! Centre Victoria Pour Femmes
Our 2017 Festivals and Events Ontario conference is now behind us and on all counts can be considered a success. But a great conference doesn't happen without the support of a great venue and that was certainly the case this year!
From the initial proposal and site visit right down to the shipping of equipment and supplies following our conference the support and dedication of the Quattro team was amazing. There is nothing more challenging that hosting a conference/event for event planners where expectations are high. Your support and outstanding customer service allowed us to host a fabulous conference as we "Celebrated the Past and Ignited the Future".
The hotel was clean, the food was delicious and the staff were fabulous! The Quattro team was there to assist us with trouble shooting and always worked with us to resolve any challenges. I would not hesitate to recommend the Quattro Hotel and Conference Centre to other associations to hold their conferences!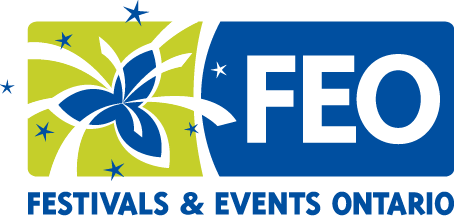 Festivals & Events Ontario
It is with great pleasure that I write this letter on behalf of District A-5's 2017 Lions Convention.
This was the first convention I have organized and I was overwhelmed by the amount of work I was required to do. You, Mona, and Rod Duhaime, made my job much easier than it would otherwise have been.
Pre-convention meetings were assisted with your helpful ideas and the old plans from Lion Ron Anderson who chaired our 2012 Convention at your hotel (then known as the Comfort Suites).
All your staff are to be commended on the way they conduct themselves and how hard they worked to make our week-end a success. They were open to last minute changes, additional numbers and some serious dietary requirements. Rod even managed to surprise our former Chair, Lion Ron, with his favourite vegetable, instead of what was on the menu! Kudos, Rod, Lion Ron was impressed.
In 2012 your hotel was undergoing major renovations. Your rooms are now the best. Clean, attractively decorated and well maintained. Even your staff cleaning the halls during the week-end became familiar and joked and encouraged me as I travelled the hallways.
Our annual convention rotates around North/Eastern Ontario, but rest assured if it returns to Sault Ste. Marie, I will be recommending your hotel as the best, with absolutely no reservations.
In closing, our heartfelt thanks for making this a successful week-end for our convention. The International Association of Lions Clubs
Call our Sales & Event Team for more information or to book your next Northern Ontario conference.
Phone: 705-942-2500
Toll-free: 800-563-7262