From the kitchens at Quattro, responsible for the fine dining at Vinotecca, it is our pleasure to introduce you to Pizzatecca!
Specializing in family favourites, comfort food, and healthy choices, Pizzatecca's menu is available for pickup and delivery!
Give yourself a break tonight and let Pizzatecca take care of dinner!
Curbside pick up - rear of the building by Door 3.
Delivery Available after 4pm (within city limits)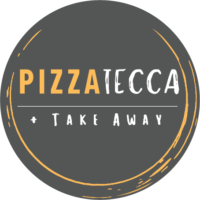 TAKE OUT HOURS:
Sunday         4:00PM - 10:00PM
Monday        4:00PM - 10:00PM
Tuesday        4:00PM - 10:00PM
Wednesday  4:00PM - 10:00PM
Thursday      4:00PM - 10:00PM
Friday           4:00PM - 10:00PM
Saturday      4:00PM - 10:00PM
DELIVERY HOURS: 
4:00PM TO 10:00PM (7 DAYS A WEEK)
DAILY SPECIALS
TUES | BOGO - Purchase 1 small pizza / receive the 2nd pizza FREE
WED | Purchase 1 medium pizza / receive the 2nd pizza for HALF PRICE
THURS | Purchase 1 large pepperoni & cheese pizza / receive 3 additional toppings FREE
COMBOS
PIZZA & WINGS $37 | Large pizza with 3 toppings + 20 wings
---
Q PATIO CLOSED FOR THE SEASON
THE Q PATIO IS NOW OFFERING PIZZATECCA FAVOURITES AND NEW DISHES FOR LUNCH & DINNER
RESERVATIONS ARE STRONGLY SUGGESTED!
Q PATIO HOURS:
Currently Closed for the Season!
Sign up for our email list for your chance to win 1 FREE pizza every month!